Boneyard Cleanup
Industrial First Liquidations can turn your "Laydown Yard" into cash!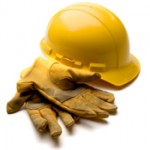 Our experienced and safety conscious staff offers efficient and responsible solutions for your site cleanup. IFL can provide all needed labor and equipment to organize your boneyard. We carry major liability, auto and workers compensation insurance to protect our clients. As a member of the Houston Area Contractor's Safety Council our staff has safety credentials and will obtain site specific training to work in your facility.
Let IFL assist you with recovering the value of your scrap and surplus equipment.
For a no cost, no obligation, consultation contact us
"Industrial First Liquidations came in, gave us good competitive bids and left our location clean and ready for us to use."
Purchasing manager, Houston Based Refinery